Regular price
$10.00 USD
Sale price
$5.00 USD
Unit price
per
Sale
Sold out
Share
Having hope is important to the very act of being a human being. To have hope is to want an outcome that makes your life better in some way. It can help make a tough present situation more bearable but also can improve our lives because envisioning a better future motivates you to take the steps to make it happen.
This scent has freshness at a local wellness cafe where zesty, tangy, pink guava mingles with kombucha tea, lush palm woods, and uplifting cypress and vetiver.
Hope this scent makes you feel invigorating, energizing, happy, and relaxed.
Top: Lush Palm, Kombucha Tea, Bergamot

Middle: Pink Guava, Island Orchid, Plumeria Dew
Bottom: Palm Wood, Cypress, Vetiver
Wax melts are the perfect option for when you have a flame free home or if you just love your wax warmer! Each pack comes with 2.5 ounces of soy blended wax melts.

Wax Melt Details
*A soy wax blend made from approximately 52% soy and 48% paraffin
*Highly Scented and Long Lasting (2 cubes can last a couple of days)
*Phthalate-free
*High Quality Fragrance Oils
*100% Cruelty-Free
*Hand poured with tons of love
View full details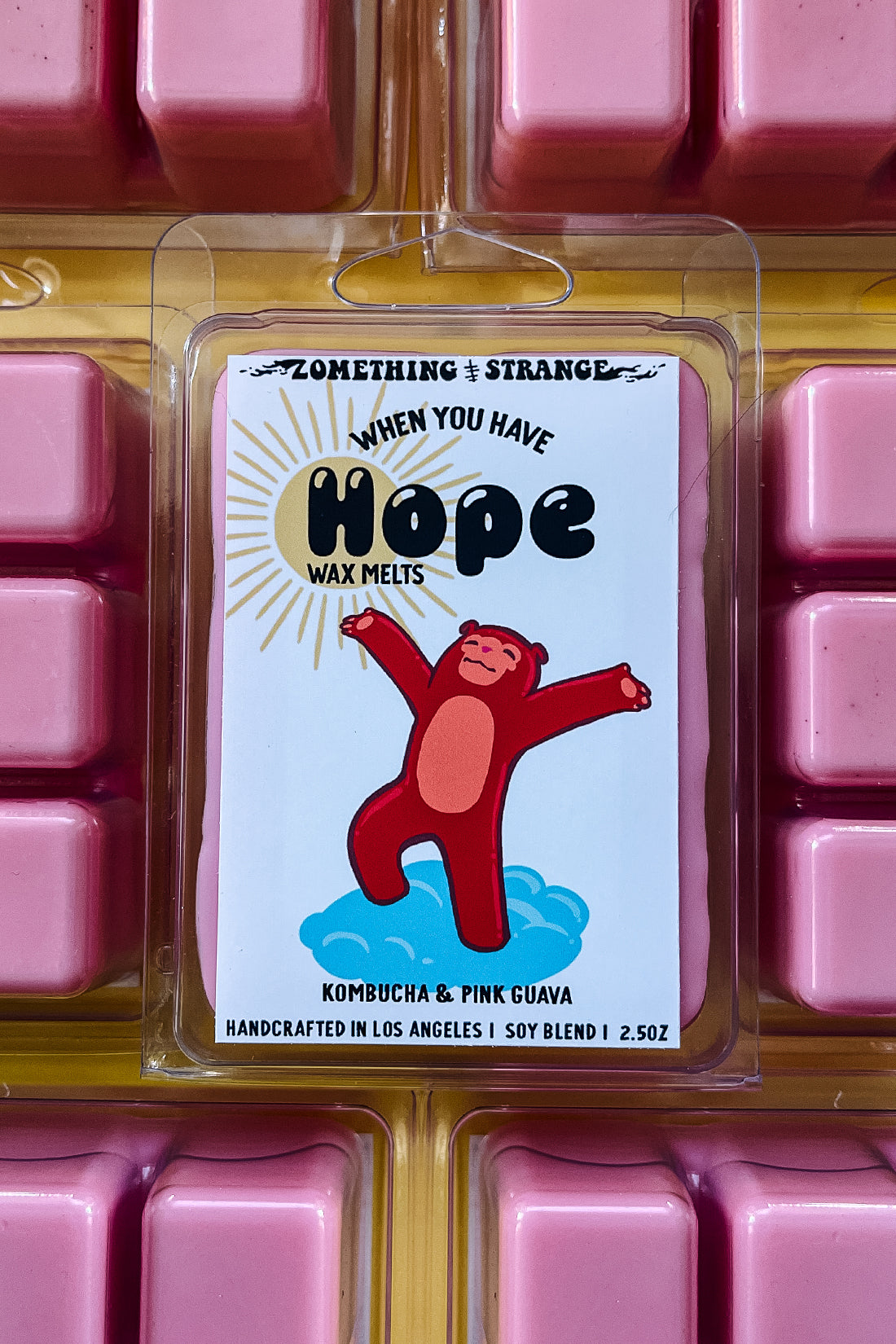 Kombucha for the win!
Love the scent of this melt. Pleasant, light, perfect for spring / summer. The scent notes are so close to what is in the description—so amazing! One wax melt lasts such a long time too.